Housing
VISION | HOUSING: Existing and future residents of the Cleveland Avenue Neighborhood have a wide variety of safe, clean, affordable, comfortable, age-appropriate housing choices with on-site and nearby services, fostering an improved quality of life for Cleveland Avenue residents.
---
Who Calls Cleveland Ave Home?
Neighbors
The Transformation planning area extends from E 14th Street to just north of NE 21st Street, and from Route 52 to Locust Avenue
Families
Did you know the median age of a Cleveland Ave resident is 23.3 years? The average age in Forsyth County is 38
Children
Did you know that 15% of the residents of Cleveland Ave are age four or younger?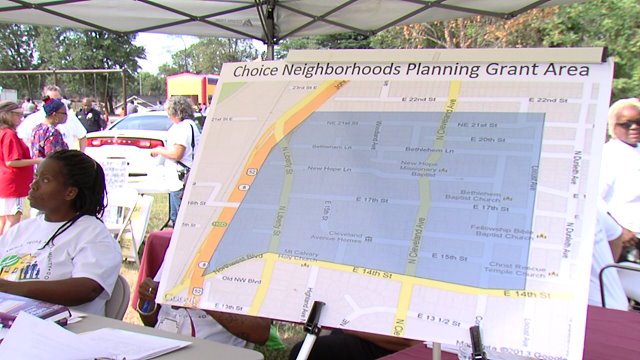 In June 2016 the Housing Authority of Winston Salem (HAWS) submitted their grant application for the Choice Neighborhoods Implementation Grant, a grant that supports communities that have undergone a comprehensive local planning process and are ready to implement their "Transformation Plan" to redevelop the neighborhood.  Applications must present a plan to revitalize a severely distressed public and/or HUD-assisted multifamily housing project located in a distressed neighborhood into a viable, mixed-income community. HUD announced approximately $120 million available for awards. Thirty four eligible applicants submitted applications including public housing authorities, local governments, nonprofits, tribal entities and for-profit... read more
The Good News
There are exciting new opportunities for mixed income housing in a wide variety of sizes and shapes. Leveraging public-private partnerships can help bring much-needed housing stock improvement to the neighborhood.
The Bad News
The existing housing in the neighborhood is often out-of-date, run down, and inadequate for the needs of its residents. Rising costs makes it increasingly difficult for private developers to build affordable housing without public subsidy. Additionally, cuts in public spending is limiting the money available to publicly finance new housing.
What We Are Going to To About It
Strategies and actions will be focused on a site plan for building new, market-feasible housing on the Cleveland Avenue Homes site, as well as a Relocation Plan for all current residents. This will ensure that housing conditions in the neighborhood will improve, and all Cleveland Avenue Homes residents will have a new and better place to call home.