Cleveland Avenue Neighborhood Transformation Plan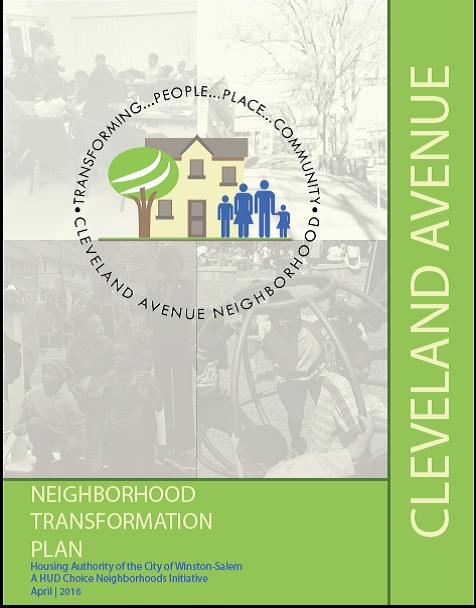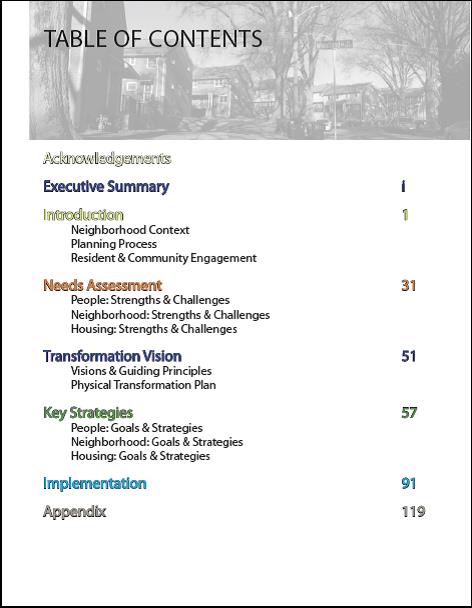 Click HERE to read the Cleveland Avenue Neighborhood Transformation Plan.
At over half a century old, the Cleveland Avenue apartment development, located in the City of Winston-Salem, North Carolina, has outlasted its useful life. Housing units are outdated and physically distressed, lacking many modern amenities. The neighborhood, overall, suffers from an ongoing lack of public and private investment
creating gaps in services and resources for the residents who call this community home. Socioeconomic and demographic data point to daunting challenges such as an extremely high poverty rate, low rates of educational attainment, and high unemployment rates.
To attempt to address these issues, and to help this struggling neighborhood benefit from the positive changes occurring in the rest of Winston-Salem, the Housing Authority of Winston-Salem (HAWS) requested a US Housing & Urban Development (HUD) Choice Neighborhoods Initiative (CNI) Planning Grant. This grant will help transform the Cleveland Avenue apartments, and the surrounding Cleveland Avenue Neighborhood, from a struggling area into a vibrant, sustainable, healthy, and desirable community.
A resident-led and community knowledge-driven process has resulted in visions for the future of people, neighborhood, and housing. Opportunities for positive change have been identified, community partners have been engaged, challenges are being overcome, and strategic actions have been planned to get real, transformative results.
Though currently facing many challenges, the Cleveland Avenue Neighborhood already holds many of the key ingredients for success. Elements such as location, investment, engagement, dedication, leadership, and- most importantly- skilled and committed residents, ensure that the Cleveland Avenue Neighborhood Transformation
will move quickly from a plan into a reality.