People
Transforming lives by breaking down barriers to education, jobs, public safety, and quality housing
EDUCATION GOALS
Improve Technology and Accessibility
Expand & Leverage Partnerships
Research Trends: Improving Education
Enhancing education opportunities benefits more than just learning- interventions have been shown to improve: future educational attainment, health, crime, and job market success!
Education improvements consistently result in significant ROI- in both actual-dollar savings to government and non-monetized societal benefits down the road!
Programs with long-term funding commitments and dedicated follow-up are the best performers!
Education Intervention Models
Click to find out more!
EDUCATION
---
The Good News
The Cleveland Ave neighborhood has a number of existing educational assets and opportunities. For instance, the neighborhood is filled with young people:
Percent of Population in Age Groups
0-4 Years Old

15%

5-9 Years Old

14%

10-14 Years Old

8%

15-24 Years Old

16%

0-24 Years Old

53%
The neighborhood is also home to many strong educational assets, including Ashley Elementary Magnet School, and the nearby the Kennedy Learning Center, Kennedy High School, Carter High School, Ephesus Junior Academy, and Winston-Salem Preparatory Academy.
The Bad News
Educational attainment in the area is well behind the region: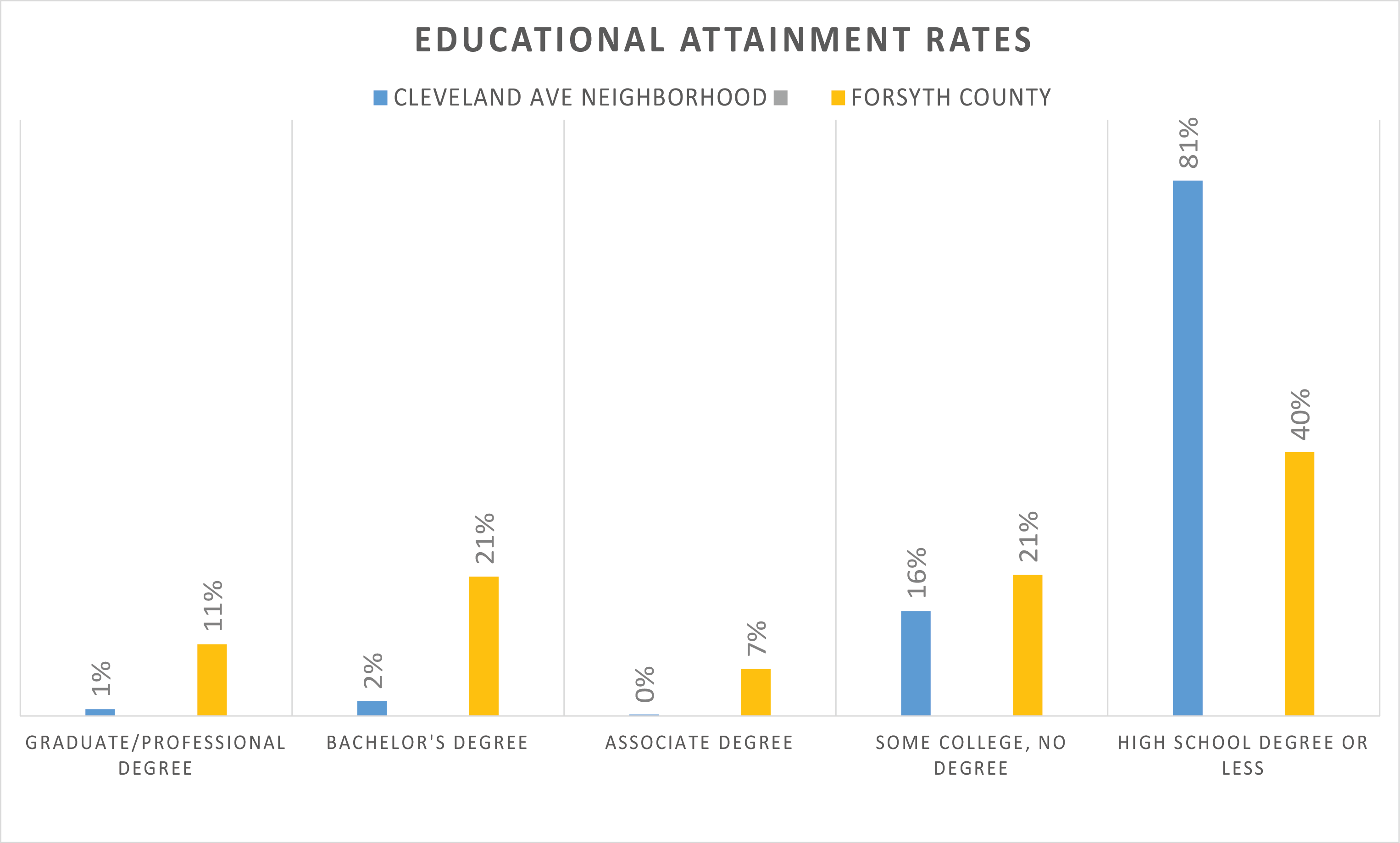 Local schools are also struggling to maintain students' proficiency in key categories.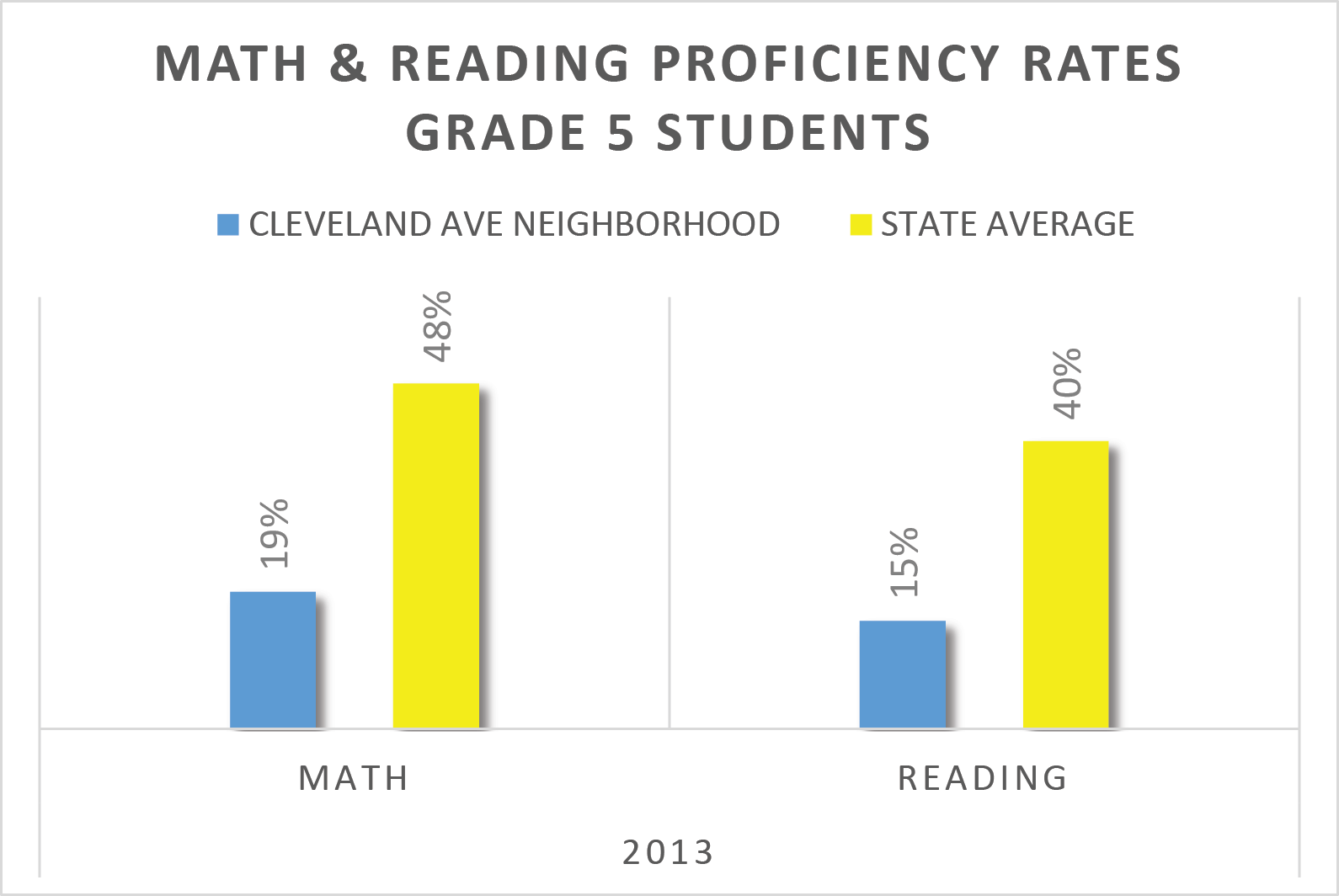 Call to Action
The Cleveland Ave Transformation Plan enables the neighborhood to better utilize its assets and opportunities, while closing gaps and overcoming hurdles standing in the way of educational success. Educational strategies will focus specifically on cradle-to-career intervention, meaning that parents, children, and adults will be provided with the resources and guidance they need to succeed. Early intervention will be critical, but all people, regardless of age, can enjoy greater educational success- this community transformation turn a vision of future success into a reality.